I spose I should officially count myself as back, since I've had a number of posts in the last few days, but I withhold the right to leave again without warning... just so you know...

Anyway, the reason for this post is that a TENTACLE MONSTER HAS BEEN SPOTTED LIVING OUTSIDE NEIHARDT!

Yes, you read that right. No, I kid you not. A tentacle monster has been found to be in residence outside our dorm. I, being the intrepid person you all know and love, managed to get close enough to take these shocking pictures, including one of the monster making a kill.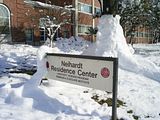 I carefully snuck up on the creature. See the way it's massive tentacles are taking over the landscape.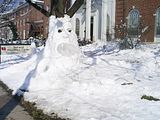 Bravely approaching then from the front, I was able to capture the destructive force of the beast.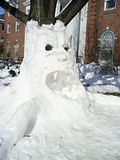 Look at the size of the maw waiting to trap unsuspecting prey and rend it to pieces.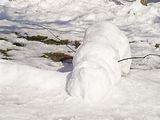 And lastly, a gruesome scene of carnage and horror. The weak of heart may wish to avert their eyes.



And so ended my journey to capture documentation of the first ever sighting of a dangerous, tentacle snow monster.